EDG Grants
For companies looking for more support as they undertake deeper transformation in business upgrading, innovation and internationalisation.
Enterprise Development Grant (EDG)
The Enterprise Development Grant (EDG) helps Singapore companies grow and transform. This grant supports projects that help you upgrade your business, innovate or venture overseas, under Four pillars:
Singapore SMEs?
You can tap on up to 50% Govt Grants now!
Applications will be assessed and determined by Enterprise Singapore, based on the project scope.
To qualify for EDG grant, the company need to:
Be a business entity registered and operating in Singapore
Have a minimum of 30% local shareholding
Be in a financially viable position to start and complete the project
Turnover < S$100 million, OR < 200 employees
The Process
Getting the Grants
Do note that the Grant Approval Process will usually take eight to twelve weeks from the time you submit your project application.
Application
Prepare Project Proposal, Latest ACRA, Healthy Financial Statements for Last FY.
Approval
Subject to Govt's Approval
Audit
Project will be audited as per Letter of Offer's Project Milestones and Deliverables.
Reimbursement
Based on ESG/IMDA Qualifying Costs and Grant Computations.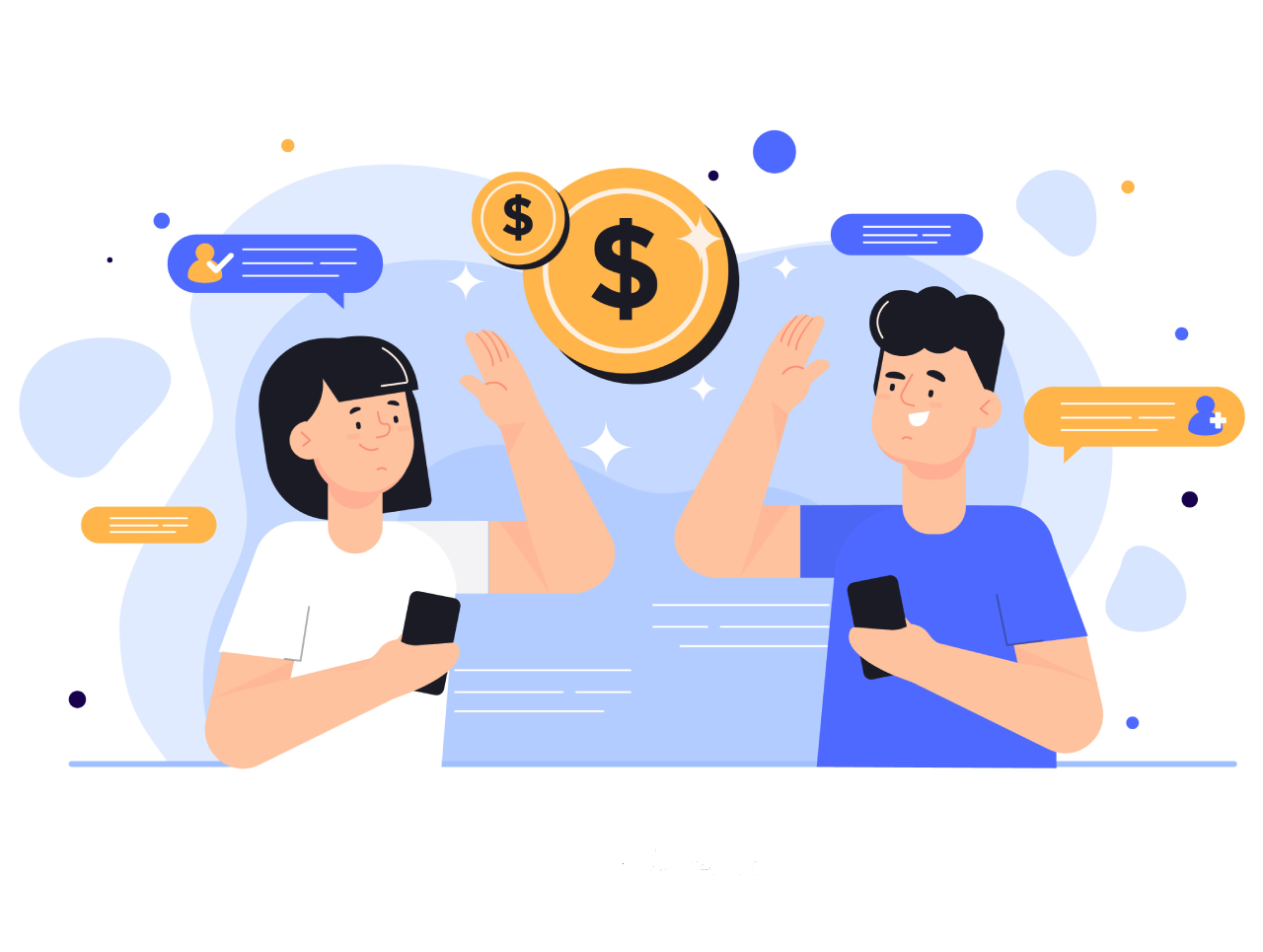 Referral Program
Referral Program for IT Consulting and Software Development Services
Know someone who needs our services? Get $1,200 for each new customer you bring us!
For each new approved opportunity you get $1,200

If your referral brings a new contract to us, you'll get an additional $1,000

Your referral will get 3% off contract value
Referral Program for IT Consulting and Software Development Services. Please fill in the form below to join our Referral program and receive a personalized link to share with the chosen Referral.
Fill out an online application to let us know more about yourself and briefly describe the company you're referring us to or their IT project(s).
Note : The Referral Program is void if contact information for Referrer or Referral is incorrect.
Become Our Agent
Affiliate Program in Technology and Software Development
If you are a trusted consultancy, an individual consultant or a marketing agency, you may need software development services for your customers apart from the services you directly provide. We understand that software development is not your priority, and we are ready to take on this task and equip your clients with the software tailored to their industry specifics and business needs.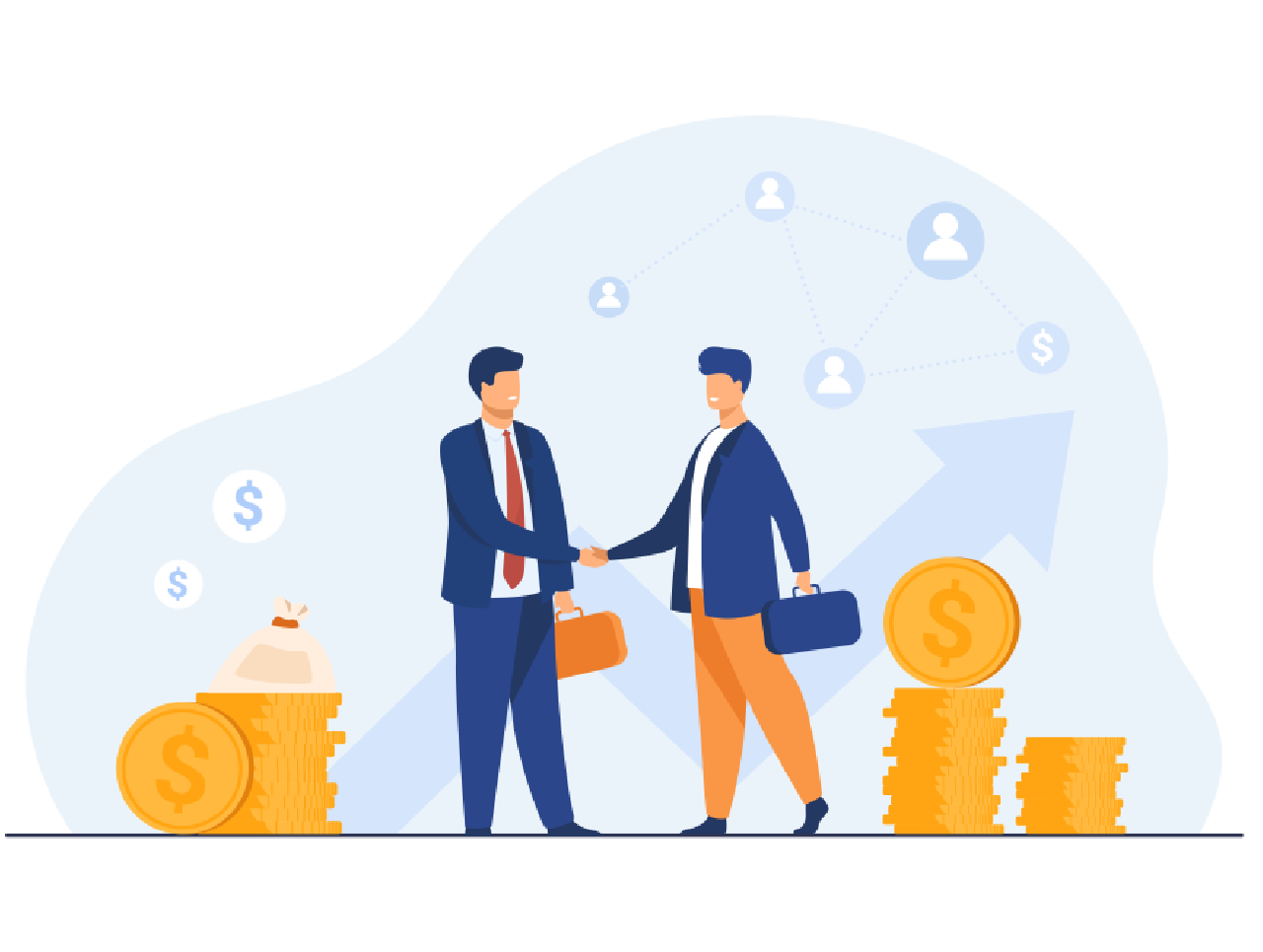 If you are a sales agent, you can help us hunt for new IT consulting and custom software development opportunities. All you need is to provide us with relevant leads, and we'll reward your efforts according to our Referral Program. Join Digillium Affiliate Program for IT consulting and software development services and get rewarded for the leads you bring us. We are open to expanding our business network and obtaining new IT consulting and software development challenges.
Cooperation Procedure
1.) We sign an NDA to ensure your sensitive data is not disclosed and an Agent Agreement that regulates the specifics of our cooperation in frames of the Referral Program (including the commissions you get as a mediator).
2.) You introduce us to your clients who need IT services (IT consulting, software design, custom application development).
3.) We communicate with your clients and offer them the solutions they need (or may need) – saving your time and efforts.
4.) When we win a contract, we compensate your efforts (paying a percentage of the contract) according to the conditions of our Referral Program.
Your participation in the software project itself is not mandatory, but you can join it, for example, as a consultant. We are interested in long-term cooperation and can offer all-round software development and IT consulting support to every new customer you have. We respect your reputation and ensure that required services will be delivered to end-users within time and budget. We are also ready to provide you with all the necessary marketing materials to introduce our services to your customers (including co-branded materials featuring the benefits of a joint offer for your customers).
At Digillium, we believe that doing business with partners is an effective way to reach out to the customers, meet their expectations and win their trust. Please feel free to send your questions to us and set up a free consultation with our representative
Ready to get started
We can help you to create your dream for better business revenue.